A technological challenge to serve a pedagogical ambition
Useful information: to enhance the speed of videos please see the following tutorial. www.youtube.com/html5
E-SELF-LEARNING program
Week 1. BASICS OF HEAT TRANSFER
Week 2. FIN AND FIN APPROXIMATION
Week 3. BASICS OF THERMAL RADIATION
Week 4. BASICS OF RADIATIVE TRANSFER
Week 5. UNSTEADY DIFFUSION: HEAT CONDUCTION (1)
Week 6. UNSTEADY DIFFUSION: HEAT CONDUCTION (2)
Week 7. BASICS OF CONVECTIVE TRANSFER. EXTERNAL FORCED CONVECTION
Week 8. INTERNAL FORCED CONVECTION. DUCT OF CONSTANT CROSS SECTION
Week 9. SYNTHESIS AND IMPLEMENTATION OF ACQUIRED KNOWLEDGE (1)
Week 10. SYNTHESIS AND IMPLEMENTATION OF ACQUIRED KNOWLEDGE (2)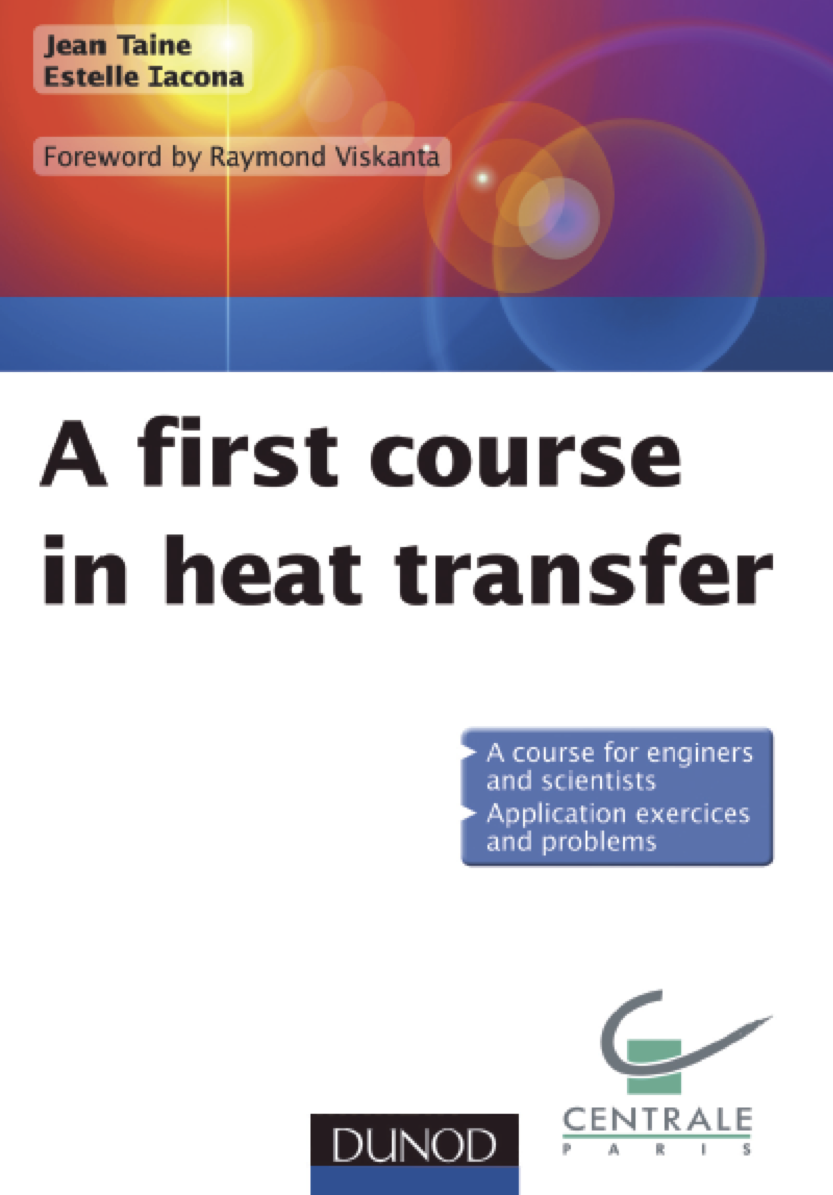 Lectures presented by Gabi Daniel Stancu, Professor at CentraleSupélec.
Course based on the reference « A first Course in Heat Transfer».
Synthesis problems adapted to E-Self-Learning by J. Taine and G.D. Stancu.
Development : Abdelhak Alouani, Anne-Marie Barnaud, Claire Bordes, Charles-Henri Chaillet, Yann Dauvois, Florence Drui, Franck Enguehard, Marco Immordino, Thibault Le Meur, Laura Nègre and Octo Technologie.